AKC Blue & Cream Silky Wirehair - 7 lb.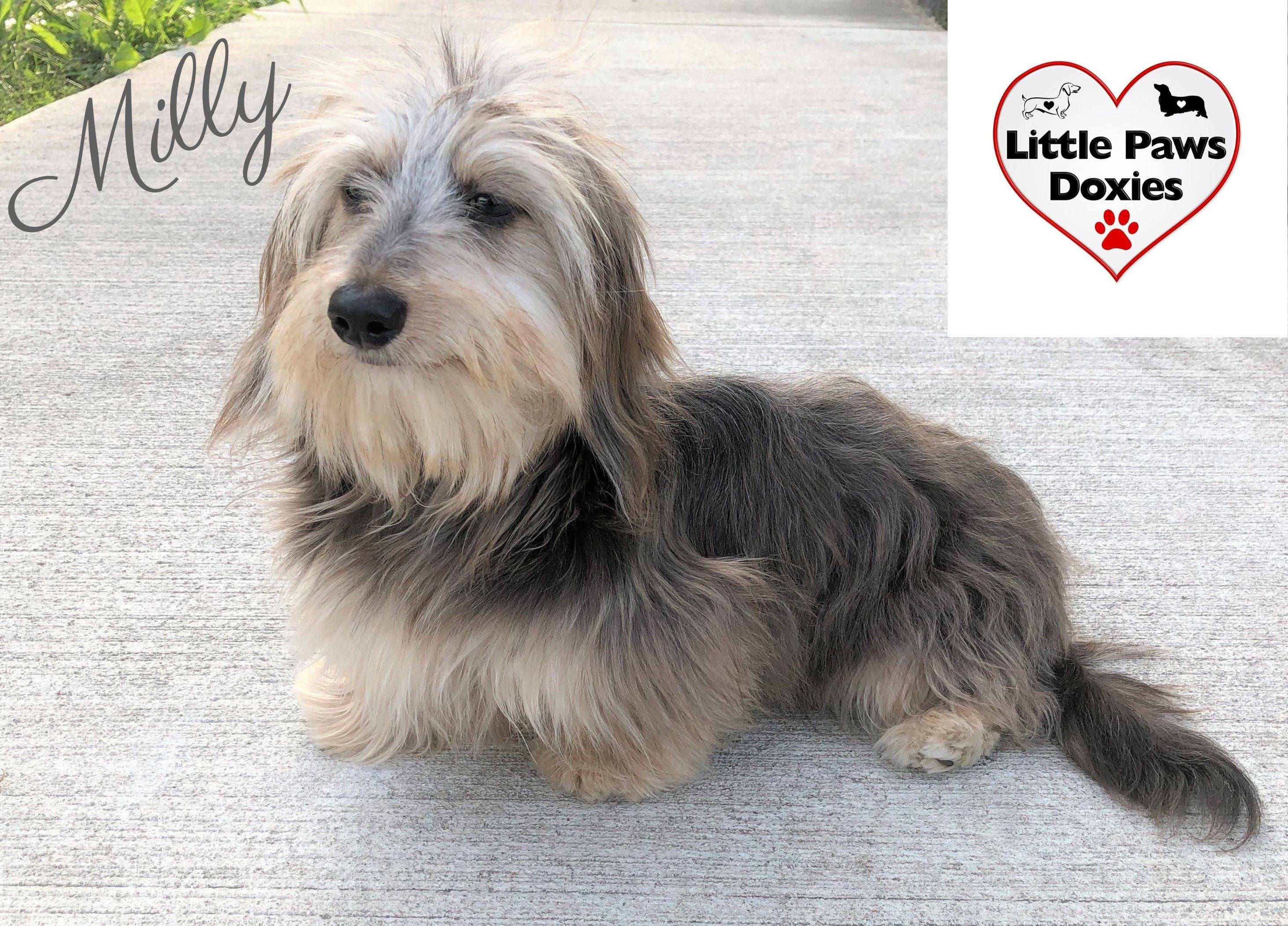 Milly is a fun and energetic little girl! The sweet clown of the house... :) She also loves spending her days with Dad in his office!

Carries: Dilute, Chocolate, Piebald
AKC Black & Cream Dapple Longhair - 9 lb.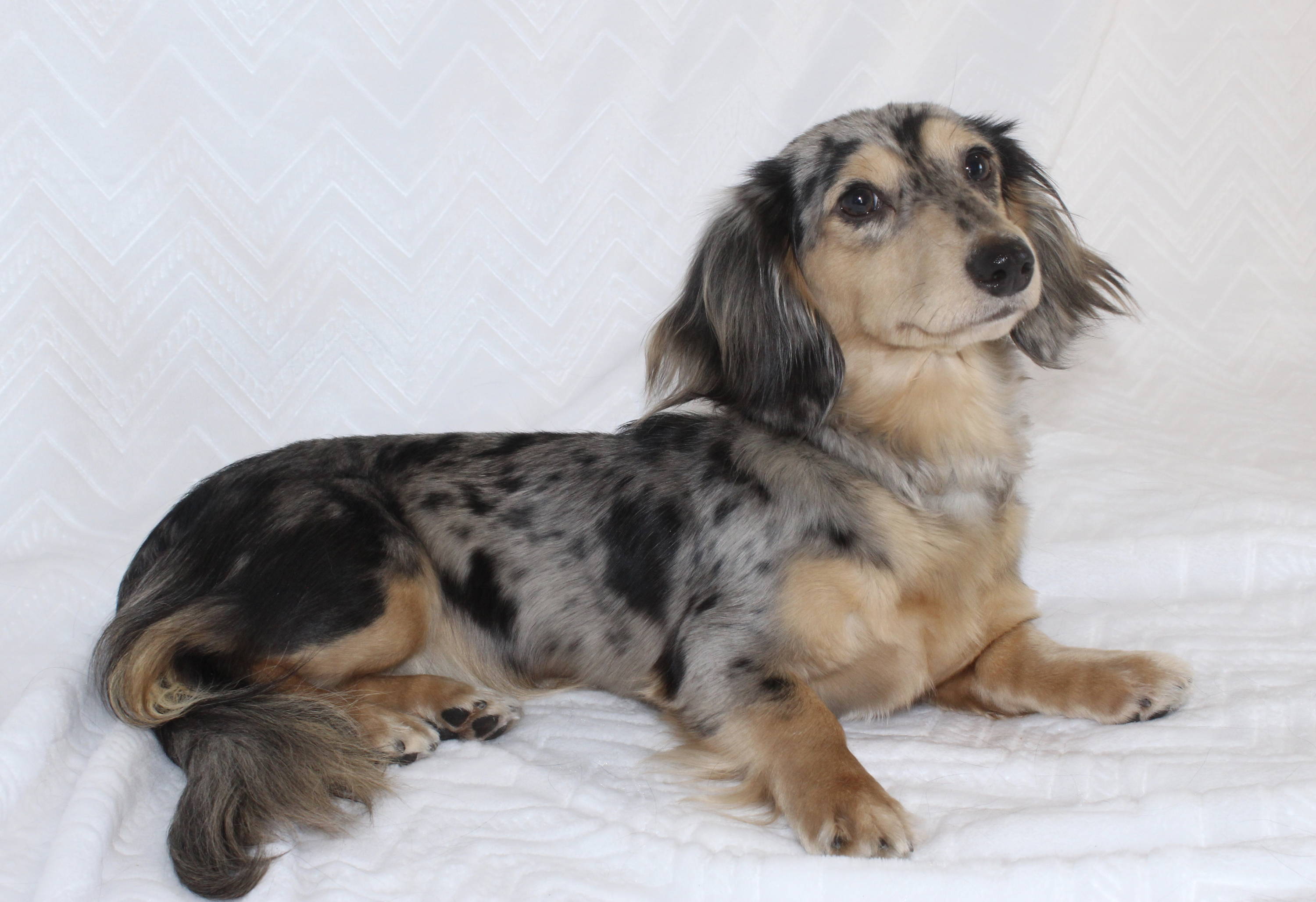 Melody is a sweet 2nd generation Little Paws girl! She's one of our sweet Miriam's girls, and absolutely stunning! A perfect dapple!

Carries: Chocolate and Cream
AKC Black & Tan Piebald Longhair - 7.5 lb.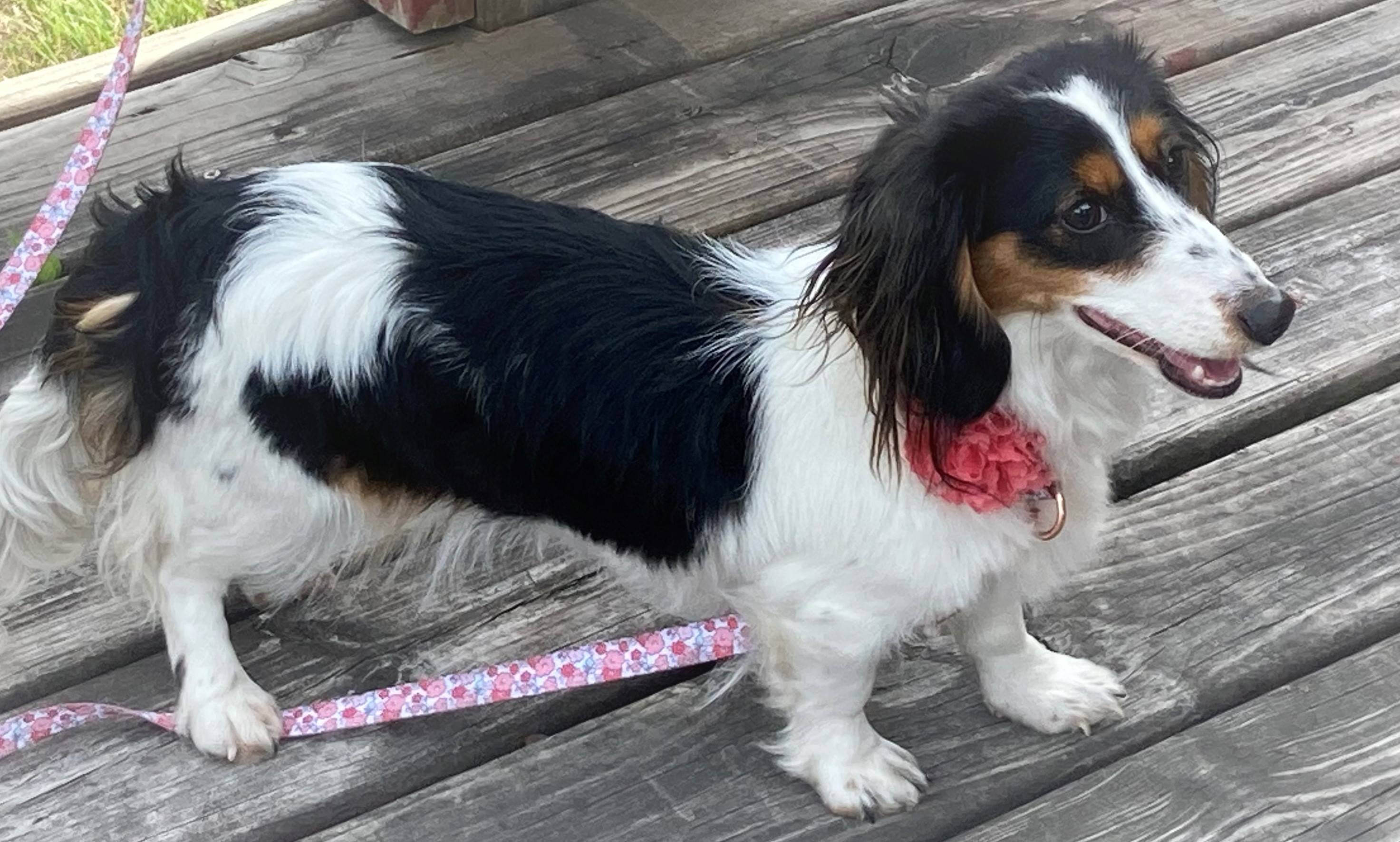 Rachel is a gorgeous second generation Little Paws baby. She is very loyal like her mama, MarySue and likes to be the boss too. :)

Carries: Sable, Chocolate, Dilute